Celebrating 49 Years of Excellence! 1974 to 2023
In life, few events match the stress of moving.
In this busy time of new beginnings and major changes, we appreciate that you place a great deal of trust and responsibility with us.
Moving everything you own is a very personal experience and something that we do not take lightly...ever.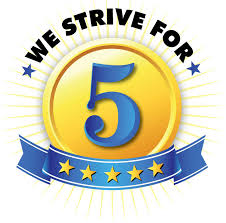 Customer Reviews
I had Dylan and Jordan for my move. This was actually the second time I had Dylan and this was my second time for his help!!!! I was very happy to see him roll up. Both Dylan and Jordan were very awesome, very professional and very personable. If I could hand pick my movers….these guys would be my top picks. From M.D. APR 2023
---
Very friendly and easy to talk to. Professional and care about the items they pack and move. Great quality. Highly recommend! From M.B. APR 2023
---
They are people centered. You get to speak to a person and if they don't know the answer they will get back to you. Todd and Sheldon were on time. They called before they arrived. The packages were well wrapped with no damage. They are very careful when taking the wrapping off. Removed all garbage. They put down runners to protect the floor. They also removed their shoes inside the house. They were a pleasure to do business with. We'd recommend their services to anyone who requires a mover. From D.B. MAR 2023
---
Dylan, Marlin and Emil came and helped us move! The staff was very friendly and efficient while they were here and the office staff was great to deal with as well. I would highly recommend Rays Moving. MAR23
---
I would like to thank Todd and Jordan for excellent service. From J.Y. Feb 2023
---
Dylan, Tydus, and Jordan were great! Rays moving and storage was awesome! From R.W. Feb 2023
---
We just completed our move from one home to another in Saskatoon and would recommend Ray's Moving & Storage. From the initial quote process, guidance with packing boxes, pick up, storage and then delivery of our items we appreciate their professionalism. Both the pick up crew and delivery crew were professional, prompt, hard working and handled our items with respect. From J.P. FEB 2023
---
Thank you to Barry who was able to provide the service we required when the other company we hired was not!
The workers Dale, Darrel and Nolan were great! They did exactly as we had asked. They were very efficient and worked to get the job done in a timely manner.
I have recommended Rays moving already to someone looking and will continue to do so.
Rays Moving will be my go to moving company! From L.C. JAN 2023
---
Barry and the team at Ray's did a great job in handling my move on December 1 & 2, 2022. Prior to my load date, Barry provided me with my quote and the assurance of a pick up and delivery on the dates that I required. At loading, Tyler and Corey were excellent. They had my house loaded on the truck by early afternoon which allowed me to get to my destination in plenty of time for delivery the following day. They took care and attention with my glass items and furniture that needed wrapping. The deliver the next morning was right on time. Kris and Nolan made quick work of the delivery exactly how I requested putting most of the boxes and furniture in the basement and the items I wanted to access, upstairs. They made everything easy to get to and ensured that it was to my satisfaction before leaving. Big thanks to Barry and all the team at Ray's that helped with my move process - they really took the stress of moving off my busy list in the month of December! From L.W. JAN 2023
---
I spent a day and a half with the movers and could not recommend them more. Pleasant to visit with and they took great care of our things. I would highly recommend and will be using them next time for sure. From K.A. DEC 2022
---
Great guys and answered all my questions professionally... Greg, Nolan, and Dale are great workers and handled all my appliances and furniture with care... I highly recommend Ray's moving and will definitely call them again in the near future. From C.C. NOV 2022
---
Sheldon M. gave us professional feedback and respectful attitude and he was with Dale and Greg the driver big thanks to you guys and thanks for the help it was gratefully appreciated it. From T.C. NOV 2022
---
Dylan and Jordan helped us with the loading from Saskatoon and they are both very nice and helpful! From C.W. NOV 2022
---
Tod and Trevor, as well as Mary-Ann were great and very professional. My items were moved with care and set up nicely. Did not damage any furniture or walls, they were very courteous and prompt! Would recommend :) From A.L. NOV 2022
---
Todd & Trevor were awesome to spend all day moving with! They were professional, worked hard and fast and were pleasant to be around for my big 9 hour move! They took care with all of my stuff. Appreciated their optimism throughout the day, despite my high demands haha thanks guys! From M.L. OCT 2022
---
Dylan, Marlin and Emil were amazing! Careful, conscientious and friendly! A super team of movers that we highly recommend! From J.J. OCT 2022
---
SASKATOON Office - Click HERE to leave a Google Review
REGINA Office - Click HERE to leave a Google Review